One day about a month ago I worried that I might run out of books to read. This convinced me that a trial of Amazon's Kindle Unlimited was in order. Now, keeping in mind that this is not my only source of reading material, I may have borrowed 4 titles total and one remains unread. It's good in theory, but I think I need to pare down my to-be-read pile significantly before it's something I will consider on a permanent basis.
One huge plus from this trial was the finding of Christy-award winning author Becky Wade's series "The Bradford Sisters." I've read books 1 (True to You – Nora) & 2 (Falling for You – Willow) and eagerly await Britt's story. This series is delightful – it's contemporary Christian romance, but it's not cheesy or preachy. It's all about real (fictional) characters in real (fictional) situations dealing with real emotions and struggles in life and faith – the kind of people you want to hang out with in real life, because they're so, you know, real….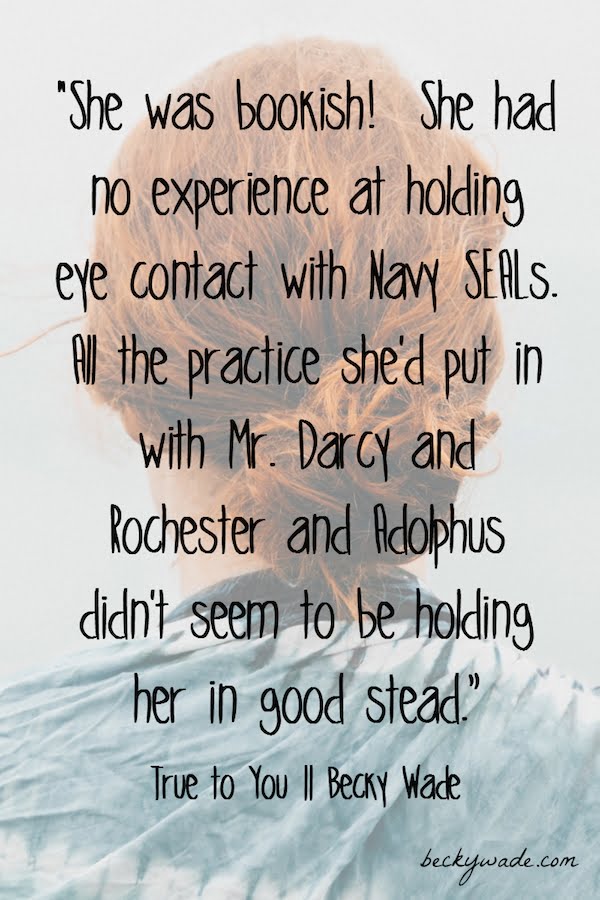 That being said, the sisters' lives come across as remarkably pristine and fairy-tale-ish at first glance. They're wealthy, they're beautiful, they come from a well-respected family and every opportunity has been handed to them on a golden platter, or so it would seem. They're enjoying more privilege than most of us will encounter in a lifetime. However, first impressions aren't always accurate and as Wade digs deeper into their lives, you realise that they've encountered their share of struggle and heartache.
The stories are filled with some awesome supporting characters, fascinating adventure and mystery, snippets of humour, and the much-beloved romance. This trio of tales – although I've only read the first two, are fantastic and perfect for fans of Rachel Hauck or even Debbie Macomber or other inspirational authors who know their romance. I can't wait for the third installment – Sweet On You – coming out April 30th. (Hint: It's available for pre-order now!)