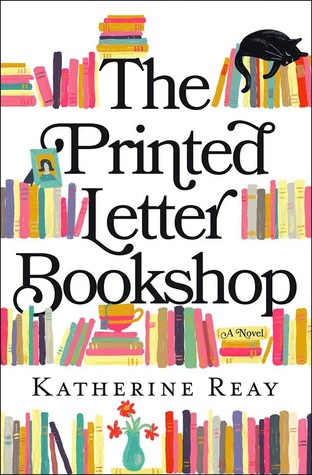 I am so far behind in my NetGalley book reviews… but I've been choosing sleep instead of reading in an effort to improve my health. The sacrifice has not yet been worth it – just sayin'.
One of the books I completed a some days ago and thought deserving of a full-fledged review was "The Printed Letter Bookshop." It's a Thomas Nelson title – so fairly wholesome, although the characters definitely have their issues. It focuses on a determined young lawyer who inherits her aunt's bookshop, and the two local women who assist in the shop – a divorcee, and a do-it-all mom.
Through personality clashes, obvious character flaws, family secrets, and a good deal of "searching" I would classify this as a novel of growth, with a dash of sweet romance. It was probably a pleasure to read because of the main feature – the charming little bookshop – a delight for readers who dream of an actual day-to-day connection with books (i.e. me…) just inhaling the scent and discovering new pieces of printed wonder. It's a testament to the impact one individual can make. It's a story of hope and new beginnings.
I've not read Katherine Reay before this NetGalley copy provided in exchange for my opinion, but I have most definitely added other titles to my to-read list. This was a delightful, easy-to-read, descriptive and endearing narrative on the struggles of life and treasures of friendship. This title was published May 14th – so go pick up a copy from your local independent bookseller (or Amazon if all else fails…)